Why eCommerce Niches Matter and How to Find Yours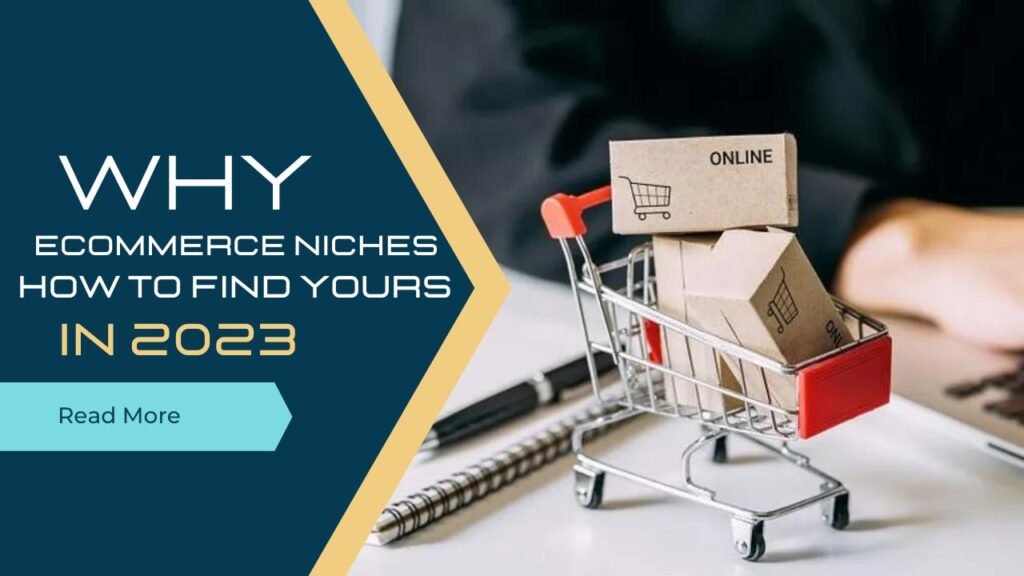 Are you a new business owner who hasn't settled on a catalog yet? Consider today to be your fortunate day if you answered yes. Even if you think your product selection is flawless, double- and triple-checking your assumptions is always a good idea.
Although it may appear straightforward, determining what to sell is one of the most important — and sometimes overlooked — aspects of opening an eCommerce site. Improper services might cause major problems for your company before it even gets off the ground.
Fortunately, this is a relatively simple problem to avoid. We can assist you if you are perplexed, confused, or confounded by a lack of direction. Continue reading!
You may also like: Ecom Shipping Solution
What Are eCommerce Niches?
Niches are product categories that are linked by a common theme in the context of eCommerce. They can be quite particular, such as polka-dotted mittens for Norwegian Forest cats, or more general, such as a store that sells various environmentally friendly cosmetic items for eco-conscious men and women. Niches are the starting point for each product-based firm in any case. 
What Aren't Niches?
Say that three times quickly! Now that you know what niches are, you should know what they aren't: various store floors. Clothing, for example, has far too many subcategories to be considered a legitimate niche – athleisure, swimwear, party dresses, and so on, to infinity and beyond. A niche, in general, must have well-defined parameters and target a specific audience.
But you don't want to sell to as many people as possible, do you? So, there's that…
Read More: E-commerce Packaging
Niche for Your Online Business
With our motto, "Stress Less, Grow More," it's safe to say that we are big supporters of growing your business. You and we both want to rule the world! best ecom business model
But here's the kicker: By going after everyone, you end up going after no one.
In essence, your company requires specialization for two reasons. Returning to the apparel example, imagine a potential buyer browsing for a shirt. Shirts are a terrific way to narrow it down, but how often have you just looked for an old shirt? You almost always have a certain idea in mind, whether a color, a cut, or a slogan. You'll make your consumers' lives easier by focusing on the particular item(s) you want to offer, boosting the likelihood of a sale!
The second argument is related to the first: it is mutually beneficial to find your specialization. While your new clients enjoy the convenience of finding exactly what they're looking for, you're congratulating yourself on the back for outwitting the competition. Instead of flinging spaghetti at a wall and hoping it sticks, a wise marketer (and savvy business owner) understands that sometimes it's necessary to think little to think big.
What Do You Think About Amazon?
What about Amazon if we're talking about large ideas? After all, they're known for selling everything and anything and for having a large and dedicated following. Isn't it true that you should follow in their footsteps? 
The short answer is that comparing your company to Amazon is like comparing apples to oranges, particularly genetically engineered ones. Aside from having a twenty-year head start, Amazon's eCommerce business is mostly a marketplace, not a standalone store selling branded products. In other words, Amazon has 2.3 million active merchants who sell on their behalf, resulting in many possibilities that are nearly hard to recreate by one individual. 
How to Select an E-Commerce Niche
Enough with the nonsense! Now that you know why, here are three possibilities for identifying the appropriate niche for you in roughly chronological order!
1. Consider a problem you'd like to solve
This is the greatest way to establish a firm. If you're enthusiastic about anything, you've probably considered how it may be bettered, so take those ideas and run with them! Alternatively, don't be afraid to inquire if the path to niche isn't evident. Conversations with people who share your interests can be enlightening!
2. Get a Bird's-Eye View of the Situation
Do you believe you've discovered the one? It's time to conduct a background investigation. In general, you'll want to know what your niche is…
Size of the market (Who are your main competitors?)

Historical patterns (Was your specialty more popular at one time than it is now?)

Demographic (What kind of clients are likely to be interested in your niche?)

Popular search terms (What are people looking for?)

Total cost (How much does an average order cost, and what is the profit margin?)

Restrictions (Does your niche have any restrictions or regulations?)
After you've done your study, you might discover that your niche isn't the sure thing you thought it was, but there's no need to abandon ship just yet! By narrowing your parameters further, you can locate uncharted territory in the digital market. And, if nothing else works, you've got our permission to change gears!
3. Take a complete look at the situation
Now that you've done your homework, it's time to combine it. Before committing to it, consider how well a niche fits into your broader business plan and infrastructure. Imagine you're a chocoholic who knows that your life's sole purpose is to sell personalized chocolate boxes with handwritten comments.
Let's imagine you live in a very hot climate – do you see the problem?
 The goal here isn't to become discouraged but to find answers to probable issues.
If everything went according to plan with this piece, you've struck gold and found the niche you want to stick with. That's wonderful news! Remember to be consistent, persistent, and open-minded… and we'll meet again on the other side!