The Best Platforms for Small Business Ecommerce Success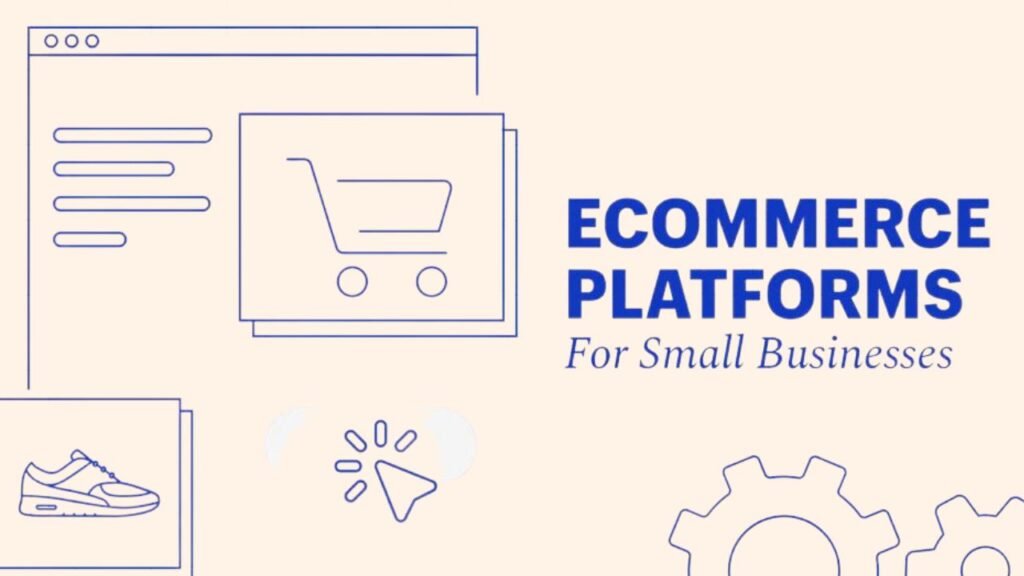 Small businesses are the backbone of our economy. They represent 99.7% of all employer firms in the United States and employ about half (49.1%) of all private sector employees, according to data from the U.S. Census Bureau and the U.S. Bureau of Labor Statistics (BLS).
E-commerce has created a marketplace for small businesses to compete with larger companies, but it takes work to get started and succeed. Many factors go into an eCommerce business, such as design, marketing, fulfillment, and more, so it's essential to have a platform that provides solutions for each area to be successful online.
We will review the best platforms for a small business to start an eCommerce. We will cover the pros and cons of each platform and give you an idea of which features are essential for your business.
The best platforms for a small business to start an eCommerce are Shopify, BigCommerce, Magento Commerce, WooCommerce, and Squarespace.
Shopify is an excellent option to create your design or customize one of their templates. You can also sell physical products with Shopify by using their shipping services.
BigCommerce is excellent for businesses that need more than just an eCommerce website. You can use it to create custom storefronts with personalized branding and advanced functionality like customer loyalty programs or live chat support.
What is an E-commerce Website?
An eCommerce website is where customers can buy products with a button click. These websites have a variety of features that allow for the purchase and sale of goods, including:
A search engine to find products
A shopping cart to save items for purchase later
Secure payment methods such as credit cards or PayPal
Product reviews from other customers
Shipping information and tracking data
Why are small businesses adopting eCommerce?
Internet shopping has become so commonplace that operating an eCommerce business is now not just a "nice to have" but a necessity.
In the past two years, determining whether an eCommerce shop is the best option for your company has become much more straightforward.
Despite your desire to start selling online right away, you might feel overawed by all the different factors to take into account:
Where are you going to establish a shop?
Will you sell exclusively through an online marketplace, or will you have your website?
What method will you use to distribute orders?
Will customers be able to pick up their orders from your store?
What are the Different Types of E-commerce Objectives?
The concept of e-commerce has been used in business for a long time. It is a type of retail that provides products and services to customers through the internet.
Every eCommerce business has a specific objective and should create content to achieve it. It also includes detailed explanations of each objective and how to achieve it.
Achieve customer satisfaction: Provide customers with the best shopping experience possible and the information they need to purchase.
Increase conversion rates: Increase the number of people who buy your products by providing them with the content they need
Improve customer retention: Keep your existing customers happy by providing them with excellent service or offering discounts or incentives.
Generate more revenue through cross-selling or upselling: Offer customers additional products or services related to their purchase.
What to look for when selecting an eCommerce platform for your small business
To open an online store, you'll need an eCommerce platform. Small enterprises should carefully consider the following factors when choosing a platform:
Analytics
To gain a comprehensive picture of how your store is working, you'll need built-in analytics tools or analytics integrations. You should be able to track important eCommerce KPIs like traffic conversion rate, revenue per visitor, average order value, and churn rate to understand where you can improve and how much ROI you're getting. 
Scalability
If you plan to expand your company, consider whether the platform will allow you to do so quickly. Is it compatible with any potential future integrations or additions you might need? Is it versatile enough to accommodate the needs of a growing eCommerce company?
Website performance and quickness
Usability and speed are crucial factors to consider because they impact the user experience. Ensure your selected platform keeps your website functional and accessible while enabling quick loading.
Design versatility is essential.
Will the platform allow you to change your website design over time? Is it simple to make changes to the layout on your own?
Is there a large number of templates that you can quickly alter without having to know how to code?
Marketing
Many eCommerce platforms have marketing tools and connectors built in, such as email marketing and Facebook advertising. It allows you to handle all parts of your eCommerce store from a single location.
Ecommerce Platforms & Tools to Help Your Small Business Succeed in the Digital Age
The flexibility of tools makes them useful for eCommerce. The more you know about what you need, the better chance you have to find a tool that can help with your needs. Some are open-source, and others have a built-in community around them. Mailing lists this type of mailing list, you subscribe to get information or provide it. The data can include online reports on subscribers' email usage and tactics, webinar materials and announcements, and links to articles or blog posts of interest. Some lists will also produce their content. Try this option if you're new to Mailchimp or other email marketing software.
E-commerce platforms are the storehouses of all the products that are available for sale on the internet. These platforms help in making the process of selling and buying easier. It is best to choose a platform that can provide you with more options for customization, security, and scalability.
There are many eCommerce platforms available in the market today. Some of the most popular ones include Shopify, BigCommerce, Magento Commerce, WooCommerce, and PrestaShop.
Why Do You Need an E-commerce Site?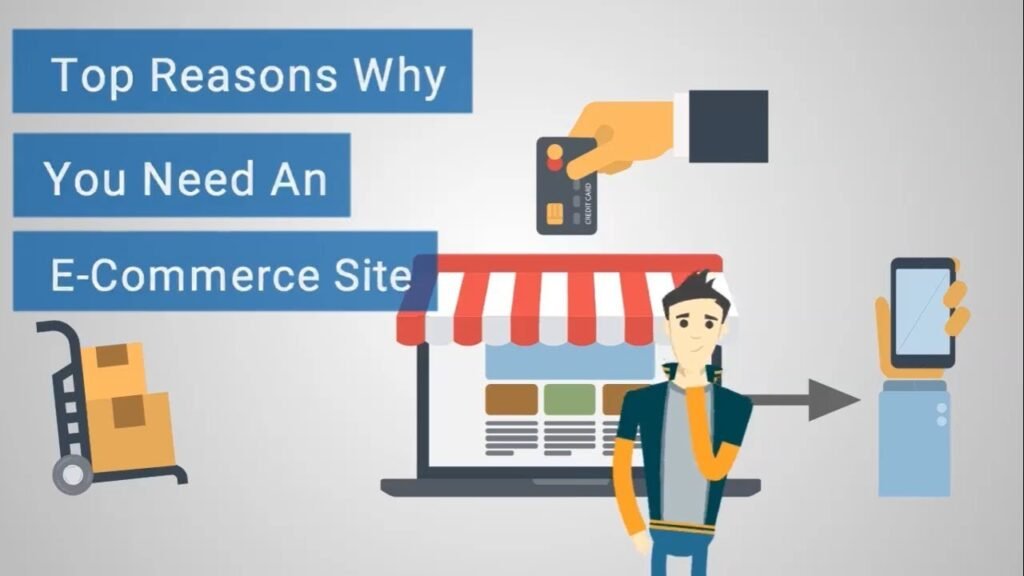 We all know the importance of having an e-commerce website. A business can't survive without a website, and it is also crucial to have an online presence.
There are many reasons why you need an e-commerce site, which include:
It helps in driving traffic to your website and sales.
It helps in boosting the credibility of your company.
It provides a platform for selling your products or services and reaching out to more customers.
Having 24/7 customer service is an efficient way to engage customers and convey your message to them without any timezone issues.
How to Choose Which E-Commerce Website Builder Fits Your Needs?
Many creation platforms are available for anyone looking to build an online store. From powerful yet easy-to-use eCommerce Shopify to advanced enterprise solution Magento, you're sure to find the right one for your needs.
Choosing the right one can be daunting, but this article will help you make an informed decision.
The following are some of the questions that you need to ask yourself before choosing an e-commerce website builder:
What is your budget?
How much time do you have?
Are you looking for a simple or more advanced tool?
What are your needs and goals?
Conclusion:
It is the conclusion of the article. It summarizes the main points and offers a decision.
This article shows how increasing your sales with an e-commerce platform is possible. We have seen that by using AI algorithms and machine learning, you can ensure that your website generates more conversions. We also saw how to optimize your website for search engines so that you can get a better ranking on Google and other search engines. Finally, we saw how email marketing could be a powerful tool for increasing sales on your e-commerce website.
A business objective is a goal that a company sets for itself. It is the target that it strives to achieve to be successful. When you are coming up with an objective for your business, you need to remember the type of industry your company is in, the size of your business, and what you want to achieve.
Profit Maximization: This objective is to maximize profit or earnings by selling goods or services at the highest possible price while still satisfying customers.
Market Share Maximization: This objective focuses on increasing market share by attracting as many customers as possible. 
Product Differentiation: This objective aims to differentiate a company's products from its competitors' products to create value for its customers and increase its market share. 
Low-Cost Producer: The goal of this type of objective is to maintain low production costs so that prices.