How Satisfied Are Customers with Walmart Fulfillment Services?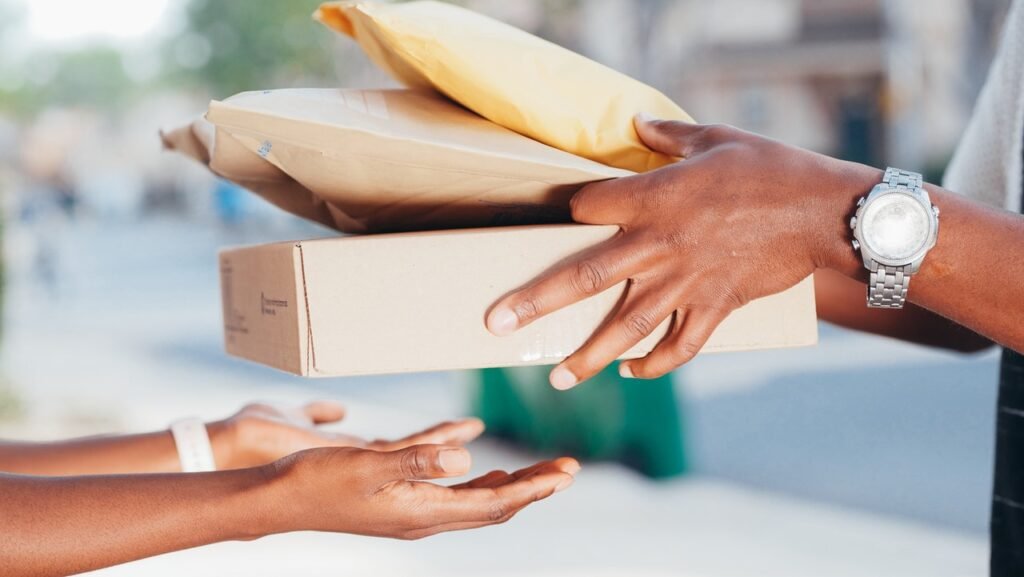 A customer's online shopping experience can significantly determine their satisfaction with a company. In today's fast-paced world of online shopping, customers demand a seamless start to finish. They expect the entire process – from browsing and selecting products to placing an order and receiving their purchase – to be effortless and hassle-free. It is where fulfillment services come into play, aiming to ensure speedy and precise processing of orders and timely delivery of items to customers.
But have you ever wondered how satisfied customers are with Walmart's fulfillment services? As one of the world's largest retailers, Walmart's fulfillment services ensure customer satisfaction. In this informative article, we'll look at customer satisfaction and explore the factors that can impact their experience.
Importance of Customer Experience in eCommerce
In today's competitive eCommerce market, customer experience is crucial in determining a seller's success. A positive customer experience can lead to loyal customers, positive reviews, and higher sales. On the other hand, a negative customer experience can lead to lost sales, negative thoughts, and a damaged reputation. Therefore, sellers must prioritize to compete in the eCommerce market.
How Satisfied Are You with the Overall Customer Experience When Using Walmart Fulfillment Services?
Walmart Fulfillment's customer experience has garnered mixed feedback. While some customers have found the ordering process simple and hassle-free, others have reported confusion and frustration. Unfortunately, some customers have had problems, such as incorrect orders or damaged items. However, Walmart Fulfillment's customer service team has received praise for their responsiveness and helpfulness in resolving these issues. Ultimately, customer satisfaction may vary depending on individual experiences.
How Reliable Do You Find the Order Fulfillment Services Provided by Walmart?
At Walmart Fulfillment, reliability is a top priority, and customer reviews indicate that the service generally delivers on its promise. Customers expect their orders to be fulfilled accurately and promptly, and Walmart Fulfillment seems to meet these expectations, according to customer reviews. Many customers have praised the service's reliability, citing timely order fulfillment and high-quality products. Nevertheless, some reports suggest that some orders have experienced delays or been lost during transit, which can understandably cause customer frustration. Walmart Fulfillment has a generally positive reputation for service reliability, though there is always room for improvement.
How Satisfied Are You with the Speed of Delivery When Using Walmart Fulfillment Services?
Walmart Fulfillment's delivery speed has been a topic of discussion among customers, with varying experiences reported. While some customers have expressed satisfaction with the prompt delivery of their orders, others have unfortunately experienced significant delays. Furthermore, inaccurate delivery time estimates have been frustrating for some customers, as it can hinder their ability to plan their deliveries.
Are You Satisfied with the Range and Variety of Products Available Through Walmart Fulfillment?
Walmart Fulfillment is renowned for its diverse product portfolio that caters to a wide range of customer needs. Customers are pleased with the vast selection of products, from everyday household essentials to specialized items. Although, some customers have faced challenges locating specific outcomes they require, which may pose a potential drawback for individuals with particular needs. Overall, these offer a great variety of products that will meet the needs of many customers.
How Satisfied Are You with the Packaging Quality of Products Received Through Walmart Fulfillment?
The packaging quality of products fulfilled by Walmart has mainly been satisfactory, and customers have consistently reported receiving their purchases in good condition and with sufficient packaging. While there have been occasional instances of products being damaged in transit due to inadequate packaging, these incidents appear isolated. Overall, these take excellent care to ensure that products are packaged appropriately and arrive safely at their destinations.
Would You Recommend Walmart Fulfillment to Others Based on Your Experience?
Walmart Fulfillment is a service you can rely on, offering a diverse range of products to meet your needs. Although occasional issues with order fulfillment and delivery speed have been reported, these appear to be isolated incidents and rare occurrences. Customers who have encountered problems have praised the responsive and helpful customer service team, who quickly resolve any issues that may arise. Our research, based on customer reviews, indicates that Walmart Fulfillment is a service we would recommend to others. However, remember that personal experiences can vary, and it's essential to read reviews and research before purchasing. Trust Walmart Fulfillment to fulfill your orders with ease and convenience.
Conclusion:
Based on the information gathered and analyzed from various sources, it can be concluded that Walmart's fulfillment services have received mixed customer reviews. While some customers have expressed high levels of satisfaction with the company's prompt delivery and quality products, others have reported issues with delayed deliveries, damaged products, and poor customer service. Walmart must address these concerns and consistently provide a positive customer experience to maintain customer loyalty and attract new business in an increasingly competitive retail industry.
FAQ's
How Satisfied Are Customers with Walmart Fulfillment Services?
At Walmart, customer satisfaction is our top priority. We strive to provide exceptional fulfillment services that meet and exceed our customers' expectations. We continuously collect feedback and evaluate customer satisfaction to ensure we are delivering a positive experience.
What Factors Contribute to Customer Satisfaction with Walmart Fulfillment Services?
Several factors contribute to customer satisfaction with Walmart Fulfillment Services. These include accurate and timely order processing, efficient shipping and delivery, quality packaging, excellent customer support, and a seamless returns process. We are committed to addressing these factors to ensure the utmost satisfaction for our customers.
Can Customers Track Their Orders and Receive Timely Updates Through Walmart Fulfillment Services?
Absolutely! We understand the importance of transparency and keeping our customers informed. With Walmart Fulfillment Services, customers can easily track their orders online and receive regular updates on the status of their shipments. This enables our customers to stay informed and plan accordingly.
How Does Walmart Ensure the Accuracy and Quality of Products During the Fulfillment Process?
We have rigorous quality control measures to ensure product accuracy and quality during the fulfillment process. Our dedicated team carefully handles each order, conducting thorough inspections to verify the correctness and condition of the items. We work closely with suppliers to maintain high standards and promptly address concerns.
Are Any Customer Testimonials or Reviews Available to Gauge Satisfaction with Walmart Fulfillment Services?
We value customer feedback and encourage our customers to share their experiences. You can find customer testimonials and reviews on our website or through trusted review platforms. These testimonials and reviews provide valuable insights into the satisfaction levels of our customers and serve as a testament to our commitment to excellence in fulfillment services.