Every Online Startup Should Follow – 7 Golden Rules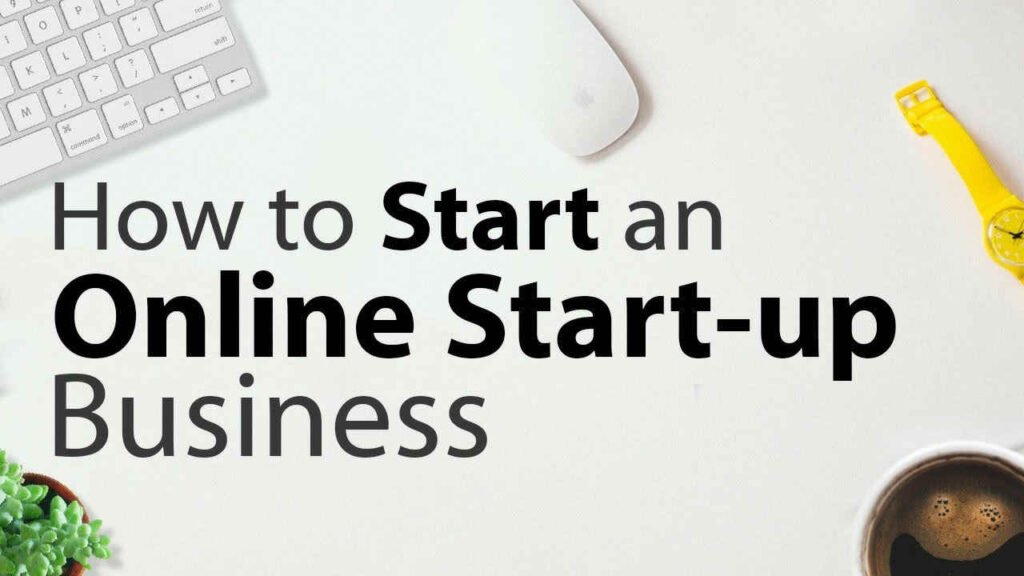 The golden rule in the "actual" world is to treat others as you would like to be treated. It's that in the digital world and a few additional things to think about Regardless of the eCommerce model you use or how long you've been in business, a sprinkle of tried-and-true knowledge never hurts, and that's exactly what we're here to provide!
This one is for you, online startups. Our expert counsel can help you get the most out of your hard work and focused efforts if your items are strong and your company plan is sound. 
1. Begin small and dream big
It's thrilling to come up with a brilliant concept. It's even more difficult to put into practice. Unfortunately, in the midst of all of this, it's all too easy to get a little carried away. We're not trying to stifle your creativity, but is it really necessary to rent office space?
How about introducing hundreds of SKUs before you've gotten to know your target market?
Pacing your advancement, as unpleasant as it may sound, is essential for the health of your business and your wallet. Before you make any purchases or investments, consider whether they're a must-have, a nice-to-have, or somewhere in the middle.
Be adamant about your margins, obsessive about your costs, and leverage those early benefits to fuel future expansion.
2. Underpromise  and deliver more
Empathetic business owners risk becoming entangled in awkward situations where they promised too much and provided too little out of a genuine desire to help and soothe. Unfortunately, the truth of the supply chain is that there is a lot you can't control because there are so many moving elements.
We know better than anyone else what happens on a ship. Manufacturing troubles and inclement weather, for example, are two of the most common causes of delivery delays and things not going as planned.
So, instead of rushing to promise perfection, stay cool, commit to delivering an exceptional branded experience, and watch your consumers' faces light up when they realize you've been going above and beyond the entire time.
3. Pay attention and take notes
Although constructive criticism is necessary and beneficial, it is not everyone's favorite topic of discussion. Of course, the most difficult lessons are always the most valuable.
Negative or even neutral comments might be discouraging, but it's also safe to assume that everyone who takes the time to give you feedback is at least partially invested in your success. A responsive and upbeat attitude, combined with a sincere attempt to address queries and concerns, can go a long way. 
4. Be Open and Honest
And, while we're on the subject, don't forget about the second real-life golden rule: honesty! Expectations are understandably at an all-time high now that buyers are more savvy and well-informed than ever before. Pitchforks will be drawn if they detect even a whiff of betrayal.
Okay, so it's a little theatrical, but what we're trying to imply is that getting away with lies in the age of the internet is nearly impossible. Of course, you wouldn't try it, but gently imparting the bad news is immensely preferable to bending or twisting the truth for the sake of a short sense of closure.
5: Pay Attention to the Small Print
Even if "tiny" pictures aren't your strong suit, don't dismiss them just yet. Details are the bridge to a fleshed-out client experience that manages to surprise and delight at every turn, even if they are barely visible.
We're talking about branded tracking emails, memorable unboxings, personalized purchasing recommendations, and actively monitoring website updates to see what's working and what isn't. Prepare to be blown away by your bright ideas if you get your creative juices flowing.
6. Keep it simple
When in doubt, skip it. This fantastic piece of advice can be used in a variety of situations, including product selection and web design. Adding as many gizmos and gadgets as you can is, well, tacky.
We understand if minimalism isn't your style, but think of the "less is more" approach as an opportunity to spotlight the things you care about most. It's not about suffocating your personal style; it's about shining a spotlight on it!
7. Maintain Consistency
It's been said that ghosting is solely for Halloween. Leaving potential and current customers waiting is like saying "thanks, but no thanks" for their business. This is something we see all the time on social media, which is arguably the worst place to be inconsistent.
It's a common scenario: Business Owner Bob is excited to connect with his audience, but he's dragged away to put out fires before long, and his engagement is canceled. Or maybe he makes a content marketing schedule that's too difficult to follow.
Whatever the case may be, it's critical that you maintain the line for your own credibility and the peace of mind of your clients. Perfection isn't required, but giving it your all is.